THE MOST COMPREHENSIVE RANGE OF MOBILE BUFFET EQUIPMENT ON THE MARKET. THE PERFECT CANVAS FOR THE AMBITIOUS HOTELIER WHO WON'T SETTLE FOR COMPROMISES.
The Modular Line is a system of products that, as a result of their interrelatedness and compatibility with one another, can be configured and re-configured in endless ways to meet the constantly changing needs of any style of foodservice faced by the hospitality industry.
The Modular line captures the essence of modern banqueting and catering foodservice. It is adaptable, stylish and interactive.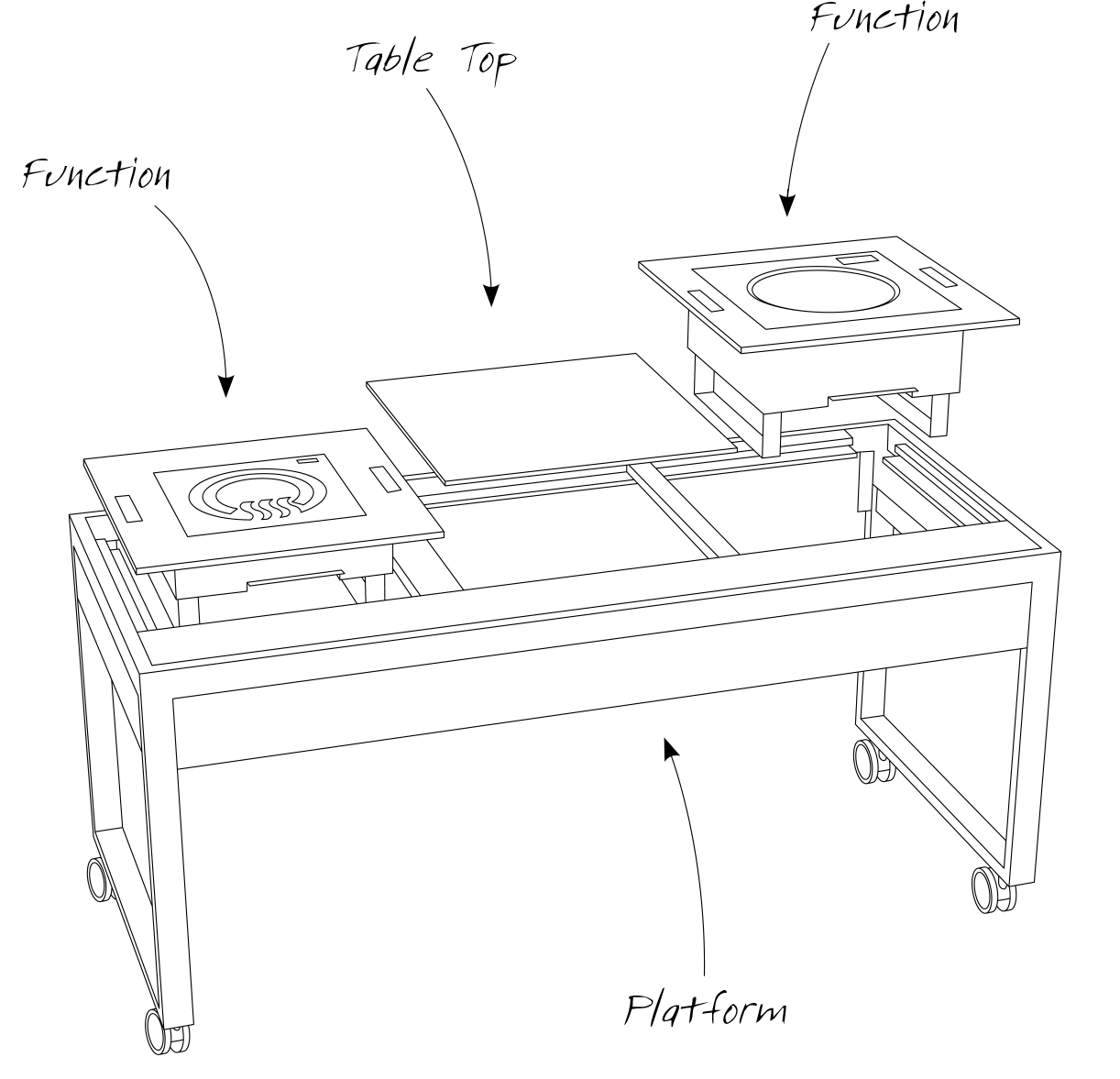 Dynamic Built-In Modular System
At the heart of the Modular Line is our Dynamic Built-In Modular System (DBMS), a technology patented by La Tavola®. The DBMS is a very clever yet simple mobile frame that allows you to incorporate any of La Tavola's functions for warming, cooling, cooking, mixology and ambient temperature display into any one of our tables. This is how we have created a system that knows no boundaries.
Choose the Action stations that fits your style
WONDERBUFFET® - MODULAR LINE
Functions
With over 70 warming, cooling and cooking functions available, the Dynamic Built-in Modular System gives La Tavola's buffet stations total versatility.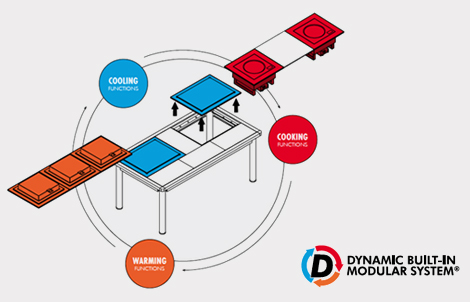 WONDERBUFFET® - MODULAR LINE
Accessories
Extend your warming, cooling and cooking functions.
WONDERBUFFET® - MODULAR LINE
Table Tops and Sides
6 ceramic finishes + 6 hpl finishes plus endless possibilities for customized options
Ceramic table tops
Extreme performance under heavy duty use
HPL table tops & sides
Lightweight, durable and easy to clean
WONDERBUFFET® MODULAR LINE IS A WORLD OF COMBINATIONS
For more information or for technical specifications, please download the catalog

Download PDF
(5.85 MB)
WONDERBUFFET® - MODULAR LINE
Consulting service
Take advantage of our in-house consultants' expert know-how to create a stunning, mobile, fixed or semi-fixed buffet set-up. Buffet layout & blueprint study. Enjoy our proposals in the form of a customized 3D proposal.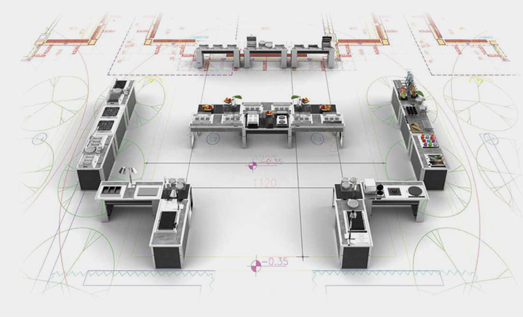 Our customers speak for us