HOW LONG DOES IT TAKE TO SET UP A FULLY FUNCTIONAL MOBILE KITCHEN?
IN TWO MINUTES WITH THE CATERING TABLE
The Catering Table can be assembled and deployed by two people in two minutes.
La Tavola's Catering Tables are the newest addition to our action stations product line.
Interchangeable Modules allow the creation of set-ups with different purposes such as showcooking, warm and cold display, mixology and beverage service.
Matte stainless steel frame and structure: durable, hygienic, aesthetic.
Includes La Tavola's Dynamic Built-in Modular System®
Four wheels, two of which include a breaking system
HPL tops and sides available in several finishes
Easy to store and transported in dedicated carry bags
Plate holder and Secret warming induction incorporated
BE IT IN THE BALLROOM OF A 5-STAR HOTEL, ON A ROOF TOP OR IN A BEAUTIFUL OUTDOOR SETTING.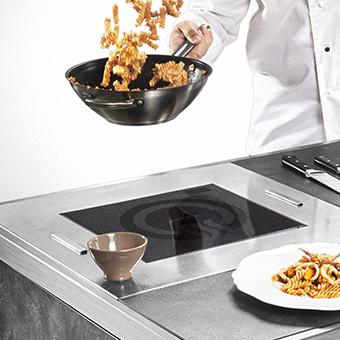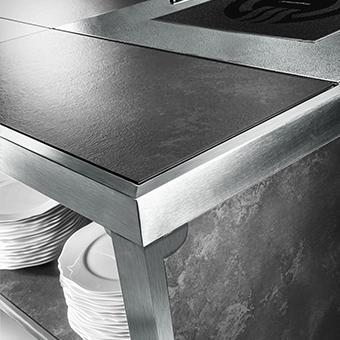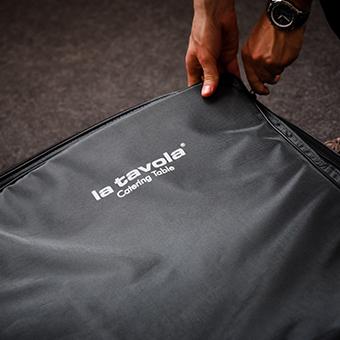 LA TAVOLA'S CATERING TABLE IS THE BLANK CANVAS UPON WHICH A CHEF'S CREATIVITY CAN BE UNLEASHED
For more detailed information or for technical specifications, please download the catalog.

Download PDF
(7.85 MB)