Become a starred chef in the comfort of your own home
You love cooking.
You love entertaining your friends and family.
But above all, you want to enjoy their company, the cooking experience and the food. The world's best have all chosen us.
From 5-star hotels and starred restaurants to Arabian Sheikhs, they trust our know-how in food culture, foodservice technology and design to help them bring their professional projects to life. Now we want to bring this know-how to you, in your home.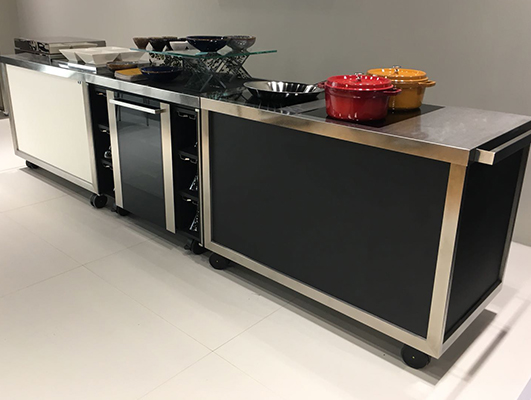 Sharing the cooking experience
Why stick to the traditional format when you can make cooking as enjoyable as possible?
A new frontier of hospitality in the home puts professional cooking and foodservice at your disposal. So sit back, relax, and discover a combined cooking and dining experience with your friends and family like nothing you've ever seen before.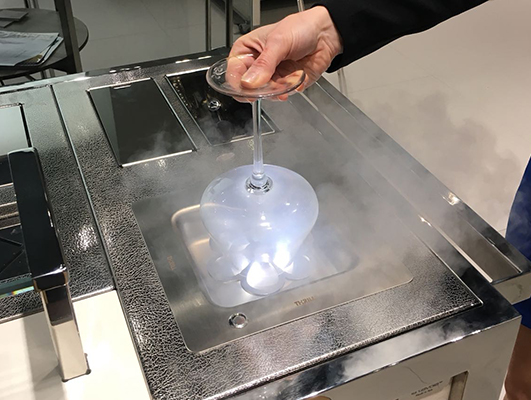 Mobile cooking that blends seamlessly into YOUR interior décor thanks to an almost endless choice of luxury materials and finishes. Make it your own.Our unique design and technology come together so that you can indulge in your favorite meal, anywhere in your home.
With designer casters for complete mobility and easy-to-access electronic temperature gauges, you could be eating out on your terrace or in the cosy
surrounds of your favorite sitting room, anytime you want.
KITCHEN & PARTY CARTS: BRINGING THE RESTAURANT HOME
For more information or technical specification, please download the catalog.

Download PDF
(8.61 MB)