HOW DOES IT WORK?
The Market Elevation System is a simple tool that allows for the creation of a functional and stunning buffet presentation. 4 different heights, smoked or clear glass pieces to create junctions, neutral or hot/cold tops to hold any type of food. The main material used is HPL, a very durable, eco-friendly and hygienic material

ELEVATIONS & ELEVATION TOPS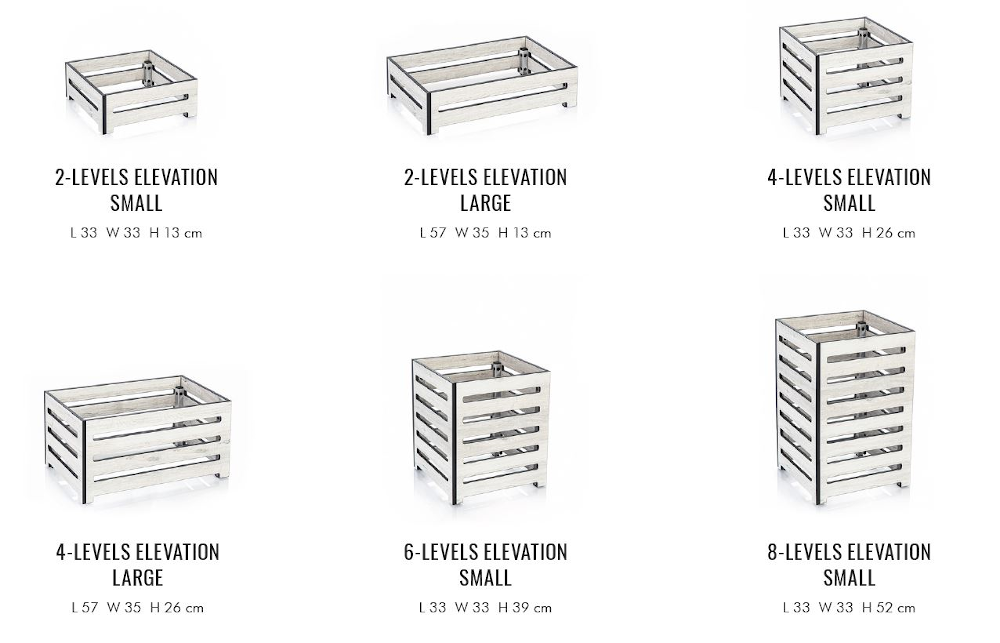 CROSSES

GLASS CONJUNCTION ELEMENTS
CREATE COUNTLESS FOOD PRESENTATION WITH MARKET ELEVATION SYSTEM
For more detailed information or technical specification, please download the catalog.