"To invite people to dine with us is to make ourselves responsible for their wellbeing for as long as they are under our roofs"
Jean Anthelme Brillant-Savarin
The atmosphere of the old-style European bistrot
The newest addition to the La Tavola flatware family is Rétro, the key to designing a tabletop ambience with a touch of retro style that is warm and inviting for guests.
Rétro is our interpretation of a return to the past, unifying an atmosphere of old-style European bistrot with the sense of a bygone era of tabletop retroism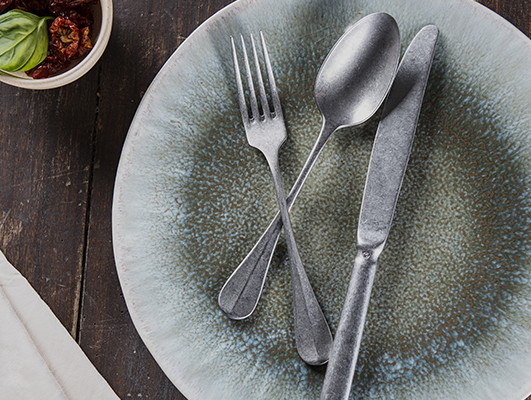 With its stonewashed finish, the contrast between the texture and the effect marries perfectly with the diverse nuances of modern pocelain, allowing you to create a tablescape that combines the old with the new.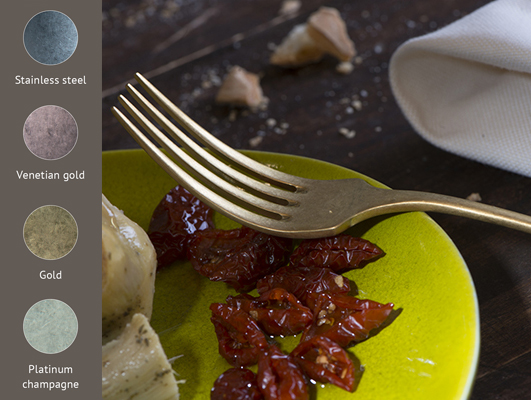 In addition to stainless steel, Rétro is also available in our three signature titanium finishes: Gold, Venetian Gold an d Platianum Champagne
Choose the Rétro collection that fits your style
FLATWARE IS A WORLD OF DETAILS
For more information or technical specification, please download the catalog.